Glenmont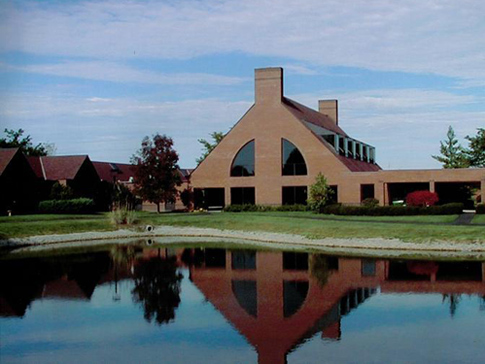 About Glenmont
Founded in 1931, Glenmont is one of the oldest and largest Christian Science nursing facilities in the world. Originally located in a mansion on the east side of Columbus, Ohio, Glenmont has occupied its current modern, light-filled facility since 1987. Glenmont's mission is to exemplify the healing ministry of Christian Science as articulated in the Church Manual and in Science and Health with Key to the Scriptures, by Mary Baker Eddy. We are dedicated to:
Serving all those whom God sends to us to be served;
Supporting Christian Science healing through spiritual regeneration and radical reliance on God;
Loving our patients and staff wholly, with Christly affection, thereby fostering a spirit of home and Christian community;
Encouraging each nurse to express his or her Christian Science nurse ministry in direct relation with God;
Providing excellence in patient care
Glenmont is a Medicare/Medicaid provider and a not-for-profit, 501(c)(3) tax-exempt organization. Please click here for more information about our services and rates.
Administrator: Mark Schierloh
Director of Christian Science Nursing: Helvi Paasinen
"Christian Science Nursing at Camp"
an Educational Experience sponsored by Glenmont & The CedarS Camps
Dates: June 7-18 and June 15-25 2011
Know a Christian Science nurse who would be interested in unfolding their ability to confidently, skillfully, and compassionately nurse others during sudden need situations? to comfort and support children, young adults, and adults in a beautiful camp setting?
Glenmont and The Cedars Camps are hosting two eleven-day camp nursing workshop/practicums during June on-site at camp. Below is an application which will give more information. There is Albert Baker Fund funding for the tuition for qualified students. Students take care of their own transportation; room and board is furnished by The Cedars.
Click here to download the application. (.doc format)
Christian Science Nurses Training at Glenmont:
2011 Education Program at Glenmont
The Healing Ministry of Christian Science Nursing
Each education experience is solidly based on "academics of the right sort," —
"observation, invention, study, and original thought." (Science and Health 195:19)
Intro — What Every Christian Scientist Should Know About Christian Science Nursing A six-day retreat that explores: duty to God, our Leader, and mankind
I — Basic Christian Science Nursing
Principles and care options of giving assistive care through light care in bed; basic wound and sudden needs care; care of the environment; nourishment; communication and reading aloud; includes opportunities to minister to residents during classes.
II — Intermediate Christian Science Nursing
Review and deepening study of supportive care principles and care options, including those for individuals with special or mental needs, in a facility or at home; deepening of leadership and communication ethics and skills.
III — Advanced Christian Science Nursing
Review of skills and deepening study of the principles and care options of giving care, including to those with wounds or sudden needs, in a facility or non-facility setting; intro to camp nursing and care of children; leadership, instruction, and mentoring.
III+ — Camp Christian Science Nursing is a two-week on-site course (workshop, practicum, and on-the-job-training) at The Cedars Camps in Lebanon, Missouri.
IV — Leadership & Communication -instruction; grand review of Christian Science nursing ethics & skills.

Acceptance into a classroom portion of a course of study does not imply a post-class contract for employment at Glenmont.
Glenmont's 2011 Schedule* (listed by course) is:
Course
2011 Dates
Course Tuition (classroom only)

CSN IV

5 weeks

February 7 – March 11

$3000

CSN II

4 weeks

March 28 – April 23

$2500

CSN III

4 weeks

May 9 – June 2

$2500

CSN III+

11 days

June 7 – June 18

June 14 – June 25

$850

Intro

6 days

July 11 – July 16

(may be adjusted to meet students' needs)

$250/ $350

CSN I

7 weeks

begins with 2 weeks of cross-training

June 27 – August 5

(may be adjusted to meet students' needs)

$2,500

CSN IV

5 weeks

Sept 12 – Oct 14

$3,000

CSN II

4 weeks

October 24 – Nov 19

$2,500
*Class dates are subject to change based on the needs of the participants.
For more information, call Katherine Lundberg, Director of Christian Science Nursing Education 614-876-0084., ext. 311 or e-mail klundberg@glenmont.net
Glenmont
Christian Science Nursing Care Facility
4599 Avery Road
Hilliard, Ohio 43026