Core Values
We recognize our consensus on a set of values we hold in common. These guide our facility operations and our relationships with each other: They are as follows: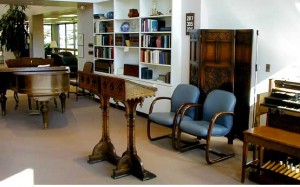 We acknowledge that Christian Science nursing demonstrates God's care for man and includes the full spectrum of care.
We are committed to demonstrating that Christian Science nursing care will be available to all who need it and are relying on Christian Science for healing, without regard to an individual's ability to pay for their care or the length of their stay at a facility.
Transparency in financial and operational matters characterizes our cooperative work.
Mutual support will be offered and sought to maintain the highest standards of facility operation and Christian Science nursing.
Relationships among members are collegial, and our work is constituent driven, with agendas and activities determined by the members.
We endeavor to approach each facility and Partnership activity, whether it is patient care, administration, or financial viability, from a spiritual basis.